Denise Searle  • Founder, Owner/Operator 
Pilates, Gyrotonic®, Gyrokinesis®
Denise was introduced to the Pilates Method  in 1990 while in LA working in advertising. She struggled with a back injury from her years of doing gymnastics, cheerleading and teaching aerobics. After doing Pilates just a few times, she knew there was something very special about the work.
In 1995, Denise moved to Aspen and decided to pursue a career in the field she had always been most passionate about - fitness. In 1997 Denise graduated from The Pilates Center in Boulder, Colorado and opened the Art of Fitness, Aspen's longest running Pilates studio. She feels very strongly that both these techniques compliment Pilates.
After teaching the Pilates Method for 7 years Denise wanted to expand her teaching with another form of movement work and became certified in Gyrotonic® and Gyrokinesis®. She feels very strongly that both these techniques compliment each other.
Denise feels grateful everyday to be doing something she loves and helping  people feel better and look better.
Annie MacBlane  
Pilates 
As ski patroller for the Aspen Skiing Company, Annie began practicing yoga and Pilates in 2000 to restore balance to her physical body. She was so captured by the Pilates method, she retired from patrolling in 2002 to become a full time instructor. Over the past 15 years, Annie has continued to study and practice both yoga and Pilates. As a teacher she focuses on not only alignment of the physical body, but also the alignment of the breath to create a true mind/body experience.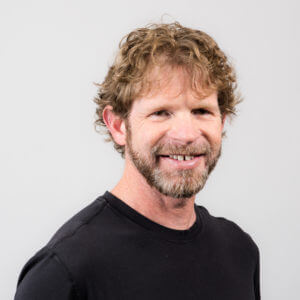 Ted MacBlane  
Pilates
Ted MacBlane studied The Pilates Method at the Pilates Center and graduated from the teacher training program in 1996. Before that he received a B.S. in Kinesiology from The University of Colorado . Ted  became interested in the Pilates method while working as a personal trainer in Aspen Colorado. He was looking for a training method that would address strength, flexibility, balance  and postural alignment.
As a competitive endurance  athlete both in mountain biking and nordic skiing Ted realized the value of training the body in a more therapeutic way. The Pilates Method addressed those needs perfectly. With 20 plus years of teaching experience Ted is inspired to share his knowledge and experience with anyone seeking to take charge of their own health and well being.
Janet Miller  
Pilates
Janet started doing Pilates while working as a Personal Trainer because she wanted to keep doing all the activities she loves for a long time to come! As Janet began to see changes in her body, such as improved posture, flexibility, balance and a stronger core, she decided to become a Pilates Instructor to share the benefits with others. Janet graduated from The Pilates Center in Boulder, Colorado in 2003 and The Masters Program in 2008. Her interest lies in helping clients to obtain their optimal health, physical performance and more balanced body thru movement. Janet's intention is to live a full, balanced and pain free life, taking charge of her own health and helping as many people as possible achieve the same!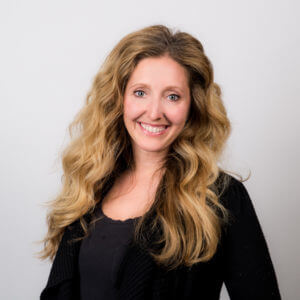 Jacqueline Duba  
Pilates, Gyrotonic ®, Gyrokinesis ®
Jacqueline Duba has been teaching therapeutic movement in the Roaring Fork Valley since 2001.  Inspired by the disciplined athleticism and lifestyle that is a way of life in this special mountain town, Jacqueline has made Aspen her home since 1989.  Through the disciplines of Gyrotonic ®, Pilates, and Yoga, Jacqueline can tailor a program to fit your needs. Jacqueline was certified on the Pilates Equipment by Master teacher trainer Michael Wright in Washington DC in 2000.  
Jacqueline is certified on the Gyrotonic® Pulley Tower, as well as on the Jumping-sliding Board.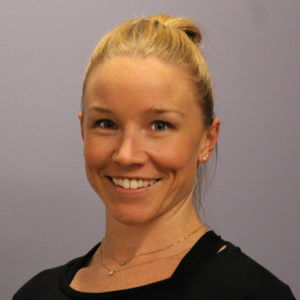 Natalie Street  
Pilates
Australian born, former flying trapeze artist and aerial acrobat, Natalie fell in love with the Pilates Method from her very first experience. She could immediately see and feel the benefits of how it could help her maintain a healthy, strong and functional body, allowing her to continue to pursue her acrobatic passion for many years to come. Certified through Power Pilates in 2013, Natalie continues to specialize in back care and injury prevention.
Natalie's background in performance gives her an excellent eye for detail as well as an appreciation for the greater picture as a whole. We all have our own unique history that has shaped our bodies, cultivated our strengths and limitations and Natalie places a strong emphasis on foundational exercises, appreciating small goals and enjoying the process, not just the end result.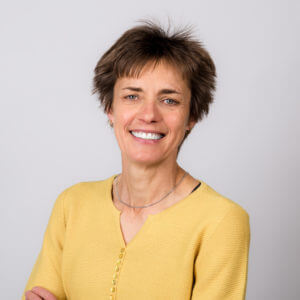 Catherine Cussaguet  
Pilates
Catherine has been teaching Pilates for over 20 years. She is certified through the Pilates Method Alliance. Also a Personal Trainer and yoga instructor, she believes in a wholistic approach that embraces all aspects of the person-physical, mental. emotional and spiritual- to achieve optimal health and well-being. She is a certified meditation and Ayurvedic lifestyle instructor through the Chopra Center.
Catherine grew up in France and has been an Aspen resident for 22 years. She is an avid nature and outdoors enthusiast, a  photographer and a world traveler.
Adrianna Thompson  
Gyrotonic®, Gyrokinesis®
Adrianna is one of a select few Specialized Master Teachers, both in Gyrotonic® and Gyrokinesis®, in the world. As well as being a Specialized Equipment Master Trainer, she developed a new application for dancers in Gyrotonic® with Mr. Horvath and Specialized Master Trainer Miriam Barbosa which she frequently conducts internationally. An accomplished professional dancer and Choreographer in New York City for 15 years, she has worked with dancers from New York City Ballet, Jose Limon, Martha Graham, MOMIX Dance Company and Aspen Santa Fe Ballet just to name a few. She has worked extensively with the founder of Gyrotonic®, Juliu Horvath, and travels the world leading teacher trainings.